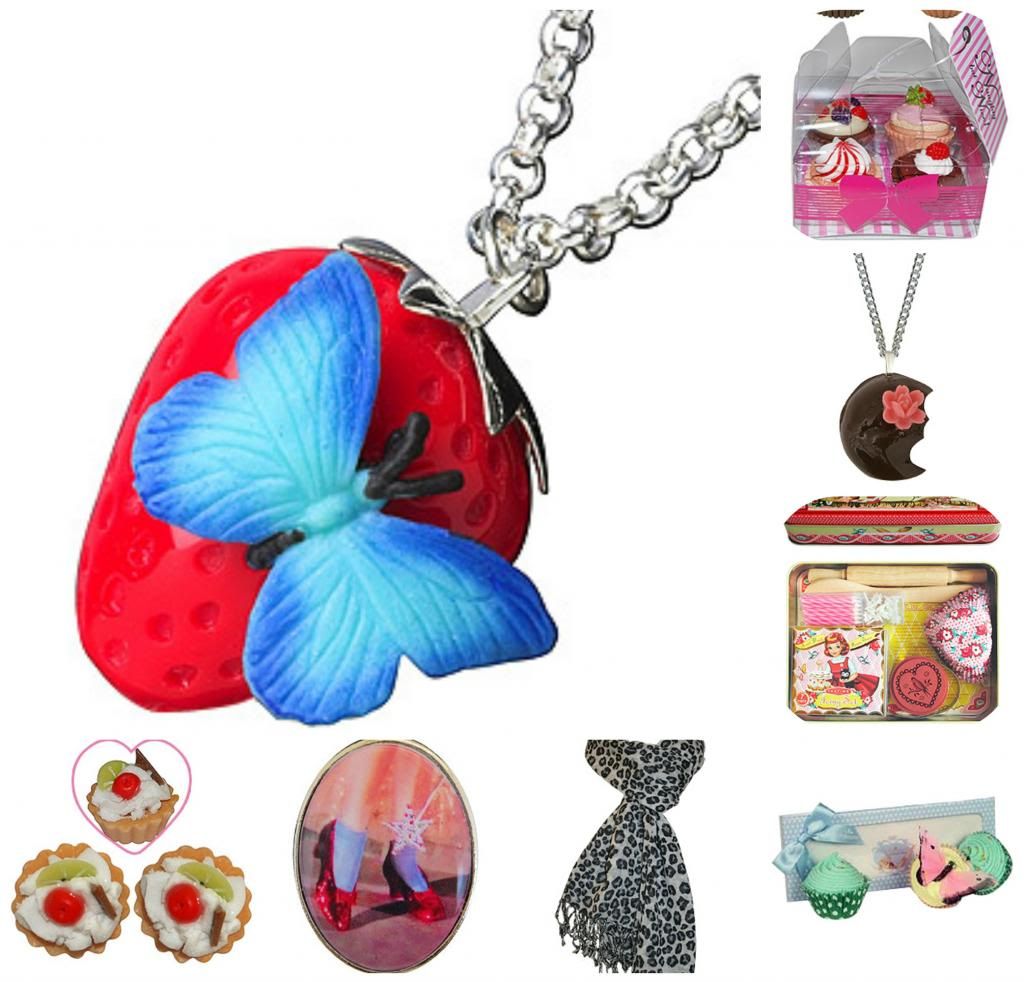 It was only a few days ago, that the Dollydagger website just happened to pop on my newsfeed on facebook. I decided to take a sneak peak and i loved what i saw. Dollydagger is a retro fashion boutique that offers vintage fashion, accessories and more. Of course their was so much lovely fashionable pieces but i was really drawn to the jewellery, home ware and bath stuff and i quickly fell in love. These were my favourite pieces on the website so i thought had make a wishlist.
I absolutely love this strawberry and butterfly necklace and the chocolate fondant necklace. I have always wanted a pair of pudding earrings and they were a few to choose from on the website but i kept getting drawn back to the ones in the collage. I love the Dorothy shoes necklace it's very retro and it's once of them films that have "gone down in history". I love baking but i don't have any baking equipment i usually get them boxes of mix from asda - they are good. I love this retro styled baking kit it comes in a lovely vintage box. Now on to the make up and beauty products - i am so in love with these retro looking bath bombs and lip glosses that are created to look like a muffin that look good enough to eat. And then the beautiful scarf. I love scarfs but have never ever got round to buying the fashionable ones, only the ones that keep you all snug in winter. They have quite a selection but this leopard print one is gorgeous and animal print is been in fashion for so long now, i can't imagine it going out anytime soon.
To shop at Dollydagger click
here
.