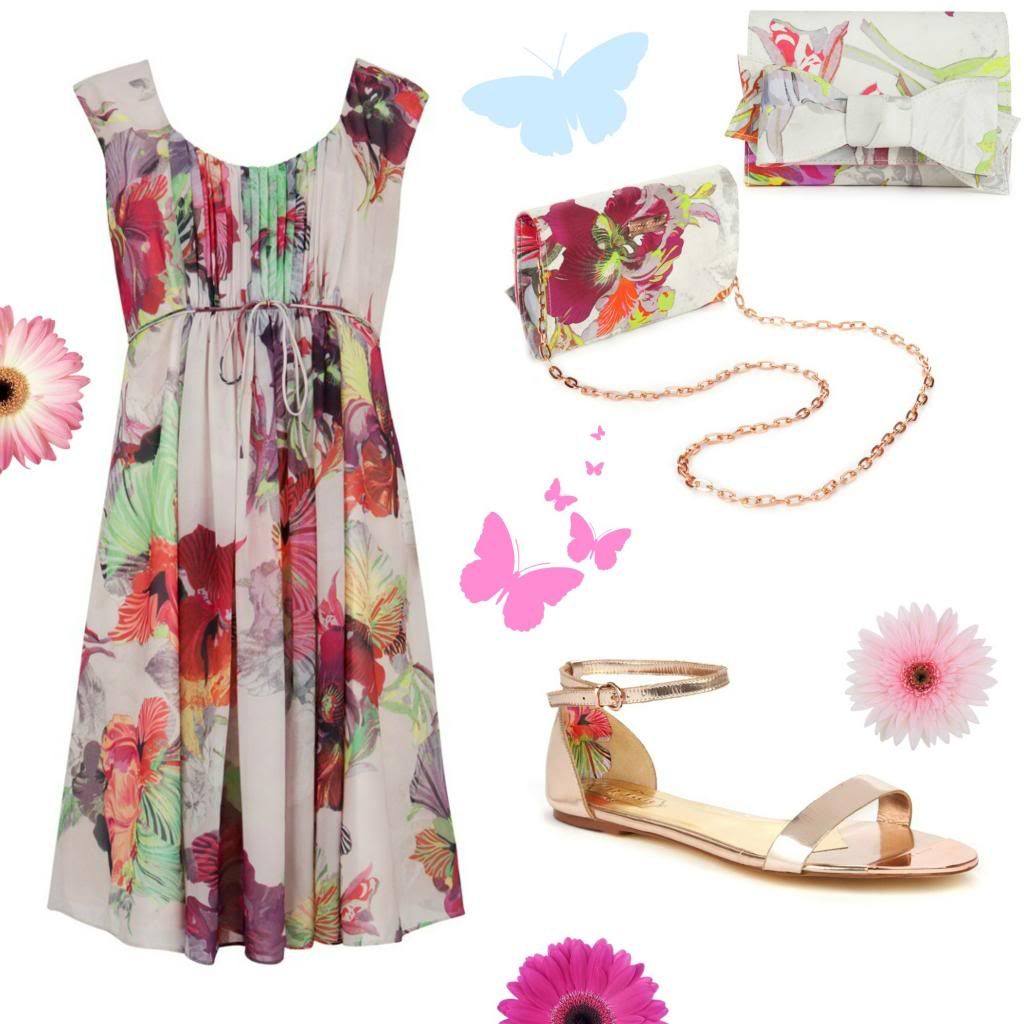 I saw on a girls blog that i follow about the Ted Baker competition and since i love entering competitions that involve clothes - i mean who doesn't, i thought had enter too. I love ted baker clothing, i think compared to other designers, their pieces are very creative, fun, unique and really girly. There are so many beautiful pieces of clothing, but i found this relatively easy to do, i was instantly drawn to this beautiful dress and i would literally do anything to own it. It's truly gorgeous, the print of flowers just screams summer and the colour is just perfect. The string bow adds the perfect finishing touch. I wouldn't say no the matching clutch/bag.. it's completely gorgeous and i don't own anything like the dress or the bag - the bag is totally unique and the big white shiny bow on the front is absolutely gorgeous, girly and fun. The shoes, this was the hardest task i could of put three pairs on this collage, the shoes are just so bold and i loved them all. I eventually settled for these, beautiful gorgeous flats, convenient being a mum.
I don't have any fancy event coming up, but it would be fantastic to feel a million dollars during the summer in these gorgeous pieces of clothing. I feel in heaven just looking at them. You can enter too via this
link
. Ted Baker SS13 bloggers competition.